Sometimes, you just want to host a party here in Dubai during winter and you want to use your backyard. No matter what the occasion is, the truth is that it's not easy to mix a great outdoor party and winter (yep sometimes it gets cold in Dubai). However, it's possible and you can make sure that you have the perfect environment for your celebration.  
While you may already have searched for the different ways you can have a good and warm temperature for your event, you probably also discovered that you might need to pay a small fortune just for this occasion. So, you'll be glad to know that you have the option of going for an outdoor gas heater and electrical patio heaters rental.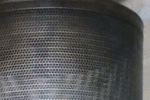 But how can you choose the best outdoor gas and electrical patio heaters rental? 
One of the best things about patio heaters is that you can find them in multiple sizes and shapes from area heaters, free standing columns, and even tabletop varieties. Patio heaters tend to be one of the preferred ones by people who want to have a versatile way of having the right temperature during their event. Plus, they can be easily moved around which allow you to place them virtually anywhere where you want.   
Now that you already know that patio heaters are exactly what you are looking for, what kind of fuel should you choose? There are mainly three different fuel sources:  
When you're looking for the most versatile option, then propane should be one of your best options. One of the main advantages of propane patio heaters is the fact that they don't require any professional installation or plumbing. However, this is the most expensive fuel. And because of this reason, most people tend to look for others.   
When you are looking for the most affordable solution in terms of the fuel, there's no question that the natural gas wins. One of the main advantages, when you're using a natural gas patio heater, is the fact that you don't need to worry about refilling them. However, the appliances need to be properly installed and this requires a professional.  
Electric patio heaters are between propane and natural gas in terms of the fuel cost. Even though some electric patio heaters may need professional installation, they tend to be the most efficient ones since they are not affected by wind.  
As you can see, there's nothing better than choosing a natural gas and electrical patio heaters rental. You will save a lot of money in the initial cost of the equipment and these are the two most affordable fuels.

Still need help to select the right outdoor heater, contact us now at outdoor-heater-dubai.com